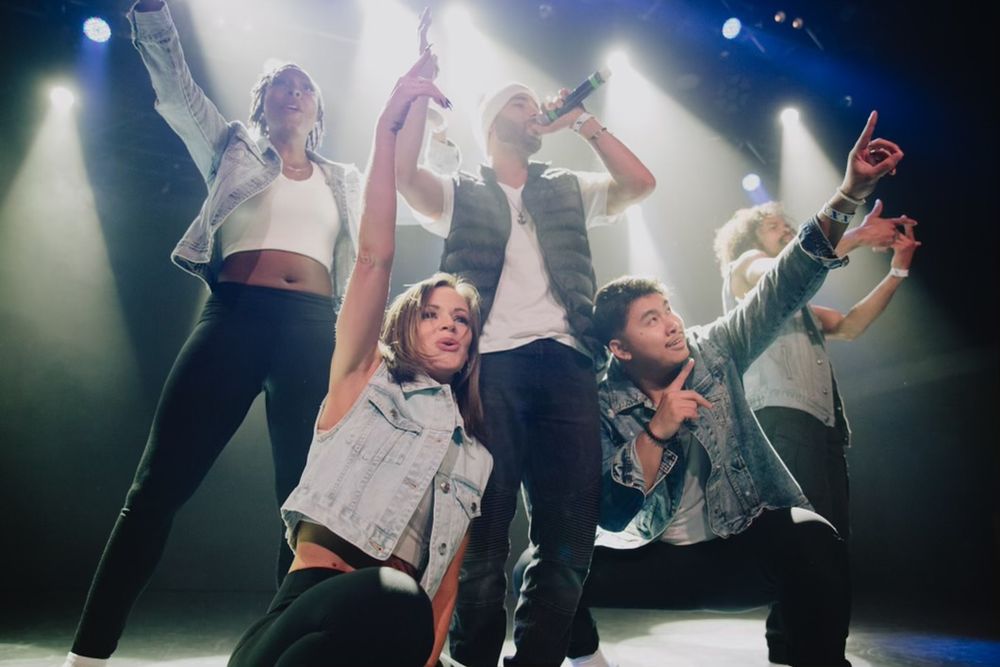 Think BIG. Live BIG. Be BIG. 
The Happy Rapper
Big Lou's transformation began after back-to-back experiences with abortion, psilocybin, and dancing dangerously close to deportation from Canada. Now, he is hailed as "The Happy Rapper" and leaves his listeners in a better, happier, more grateful state than they previously were. Big Lou has been taking the stage and spreading his Island Hip Hop sound since 2021. Honk Magazine describes his music as: "makes you feel the vibe, of when Hip-Hop had that magic to it while also giving you a fresh approach to breathing new life into the culture." This combination of Caribbean, African, and Latino elements keeps audiences bouncing throughout his high-energy performances. 
Origin
Big Lou makes happy rap music, it's as if rap music went to the Caribbean and found happiness. Being born and raised on a tiny island and having moved to Canada at 15 for boarding school, he has a unique perspective on life and has his fair share of life's highs and lows. Big Lou admits that "we can't always be happy, nor should we be, but I choose to seek happiness and I want you to find yours too!" Big Lou connects deeply with his crew and admits that without them he is nothing. 
Music
Sinusoidal Music, a blog described Big Lou's first single as "characteristically a mixture of Caribbean pop, funkadelic pop, funk, hip-hop, electronic dance music, club pop and indie pop, Big Lou manages to strike a sweet balance in navigating all of these genres in one single track. Understandably, As A Crew is a contagious time bomb waiting to be played outdoors and in gatherings, that should get people swaying to the infectious clique of both its lyricism and Rastafarian extravaganza." They also wrote "If you wanted to imagine hip-hop performances in the style of early Slim Shady, with backing electronic dance music sung in an overtly festive Sean Paul-like vibe, we have got just the artist for you to listen to." Find his music on all music streaming platforms.
Ethos
Big Lou knows how to entertain. His motive is to help people face and make their way through their struggles. He says that we all struggle, that we all have that in common, and that we can overcome them. We make mistakes, but, this is growth. He communicates this in his music and displays it in his performances. It's also why he calls himself Big Lou. He believes that when we face our fears and rise to the occasion we become bigger and begin to shine like the light that we are. Due to his radiating energy, uplifting music, and professionalism, he has been invited back for performances at various venues catering to a wide demographic. 
Future
As 2023 begins to unfold, Big Lou is preparing for more music releases including more collaborations, more performances, and a couple of tours. In March & April, he'll be participating in an artist development program called 'Canada's Music Incubator' where artists and managers are offered a variety of professional development programs to help them empower themselves and move their careers forward.  If you haven't yet, follow his journey on socials and join the crew. As Big Lou says, "we only getting started, ooouewoh!